Binge Worthy Netflix Shows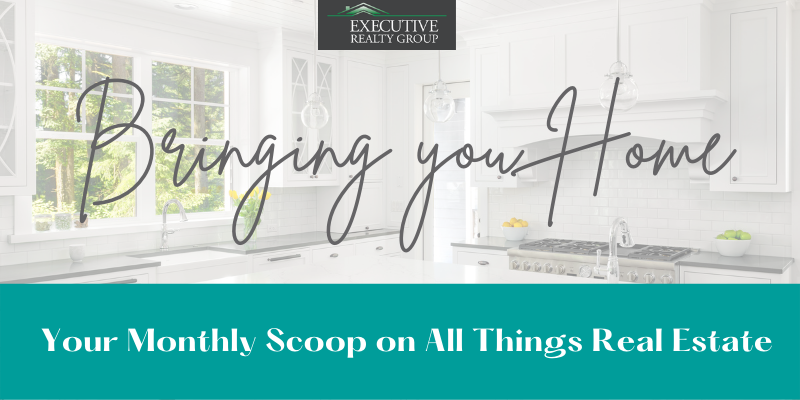 Let me share with you my favorite, binge worthy real estate Netflix shows. After a long weekend showing homes, open houses and meeting with clients, I love to unwind and watch. What peaks my interest? Beautiful spaces, Realtor antics (take it with a grain of salt!), and impressive renovations!
Here are a few of my TOP Favorites:
Dream Home Makeover– You may not need an introduction to Studio McGee! This husband and wife duo are the younger version of Chip and Joanna Gaines. Their makeovers are so chic, polished and simple. Their in-home transformations are amazing, but so is the landscape around them! For design inspo, follow them @studiomcgee.
Vacation Rentals– No doubt the vacation home rental industry has boomed in the last decade (over 3 million vacation rentals), and many curious folks are using this as their investment strategy (let me know if you are curious about this by hitting reply). When I say there is something for EVERYONE in this show, I mean it! With the 3 different hosts, one shows you Budget Friendly rental, another the quirky and unique and finally the extraordinary luxury rental.
WARNING: you may be booking your next vacation rental immediately after watching this show.
Selling Sunset– I like to call this one Million Dollar Listing meets Real Housewives. Get a look behind the scenes of luxurious properties and the love lives of the cast. A guilty pleasure for sure, and you can't turn away. Season 4 is coming up soon.
Do you have a favorite- Netflix or otherwise? Reply and let me know, I'll add it to my list!
The media tends to infiltrate us with sensational headlines of mass foreclosures and short sales. While the market is cooling slightly, it is still very strong. Here are a few sound bites of the fall forecast into 2022.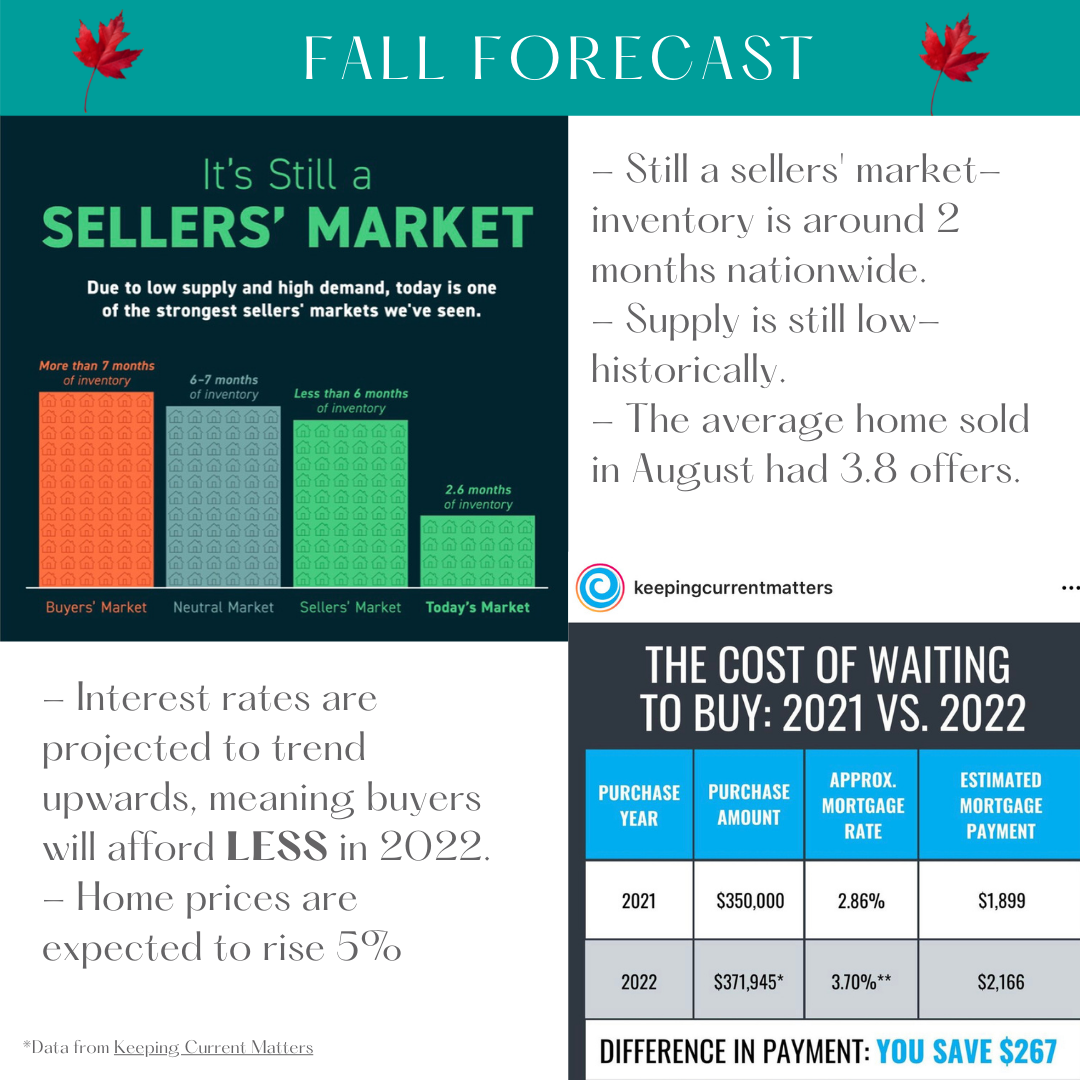 I'll be straight with you here- the fall checklist is one of the most important of the year. Why? Well for one, you can still complete these while the weather is decent. Two, it sets you up for the winter- meaning no water issues, no critters inside your home.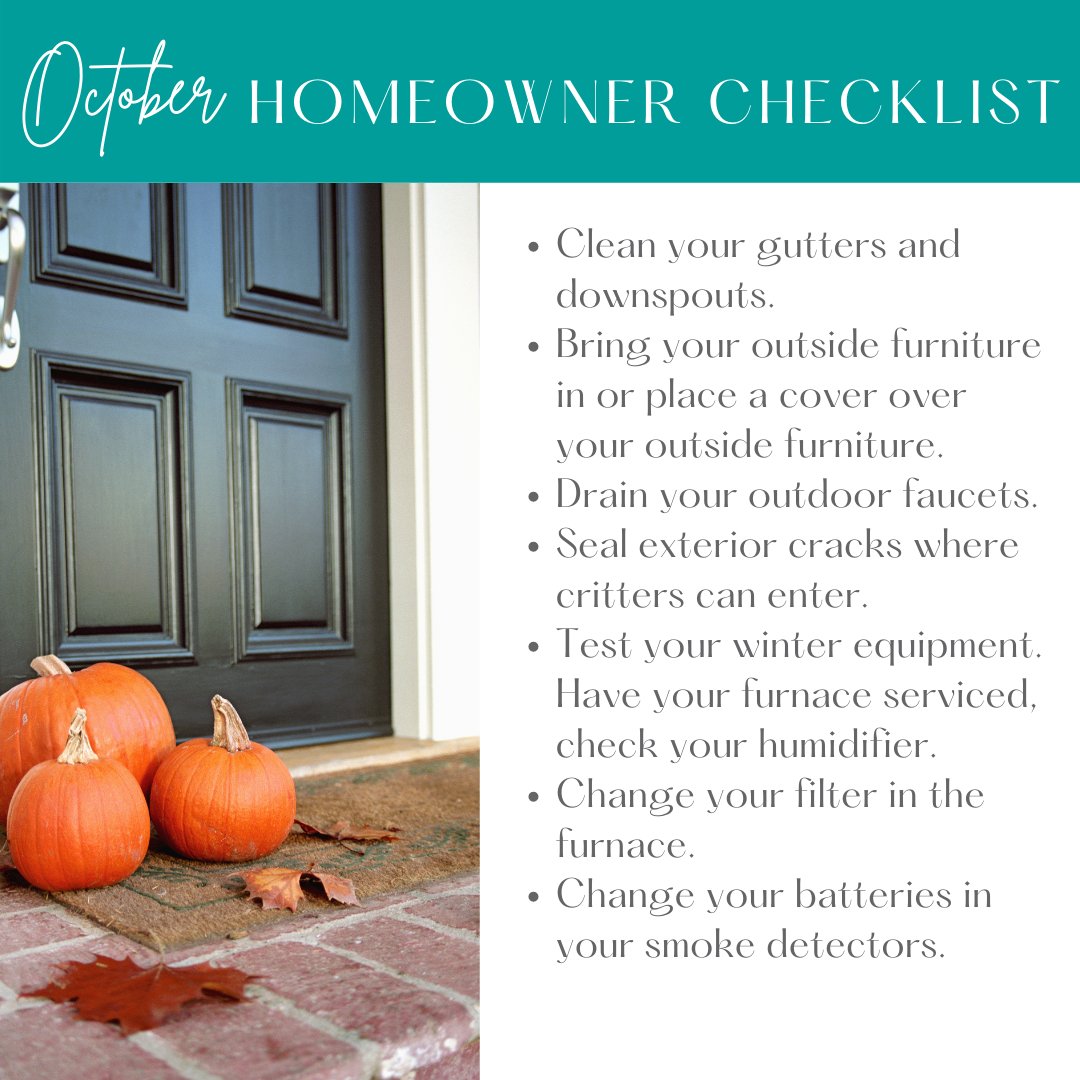 Are we connected on Social? I'm always sharing homeowner and market updates and cool things going around our area. What platform are you on most of the time? You can reach me on Facebook and Instagram.